Hatyai University trusts RICOH in developing document system and implementing great IT solutions
Hatyai University is determined to manage the learning and teaching process to enhance student's potential so that these students become perfect both in academic and professional perspectives.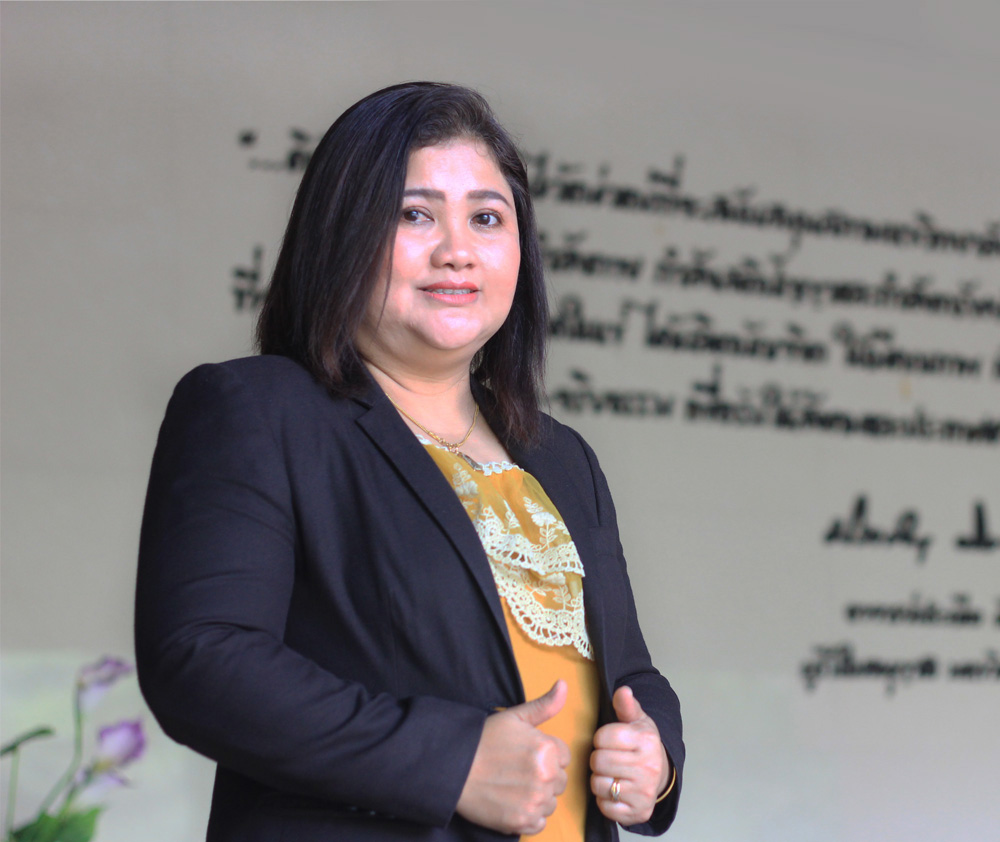 Dr. Sudaporn Thongsawat, Director of Office of the President of Hatyai University, says that presently, Hatyai University focuses on innovations and digital areas to develop its students to stay updated and enhance digital skills for future use. Hatyai University aims be a leading private university in Thailand that helps its students in all aspects based on the slogan "Create International Level, Create People for the Future". Besides, Hatyai University is outstanding in terms of its strategic location in the center of Hatyai, which is an economic city, commercial and transportation hub in the South). Students can learn unique culture and living diversity of Southern people. Moreover, the atmosphere of the university itself is pleasant as it is full of several trees with proper environment and facilities.

Hatyai University emphasizes the importance of digital technology. Consequently, the university has installed the wireless network in the university to enable students to access conveniently, to support both online and offline studies both inside and outside classrooms. Online learning through MOOC can support students worldwide. The university also has applications, such as i-Service, i-Student, i-Office, i-Learning, Smart Purse student cards to become "Digital Life University".
RICOH as IT partner
Technology, services, and IT applications that are mentioned above are the development of specialists of Hatyai University, which empowers fast operation and fulfill requirements. Later, the university has developed some of the applications with RICOH products, such as Smart Purse student cards. Originally, Smart Purse student cards were used only to monitor in-out checking and activity hours of the students. With a far-reaching vision of the President of Hatyai University, he would like to incorporate Share Print service through Smart Purse cards to enable students to print documents anywhere within the university, responding to the student's demands to utilize modern technology. This led to a discussion between the university. RICOH showed its effort in modifying some functions to fit Share Print service into Smart Purse cards. It literally displayed RICOH's determination.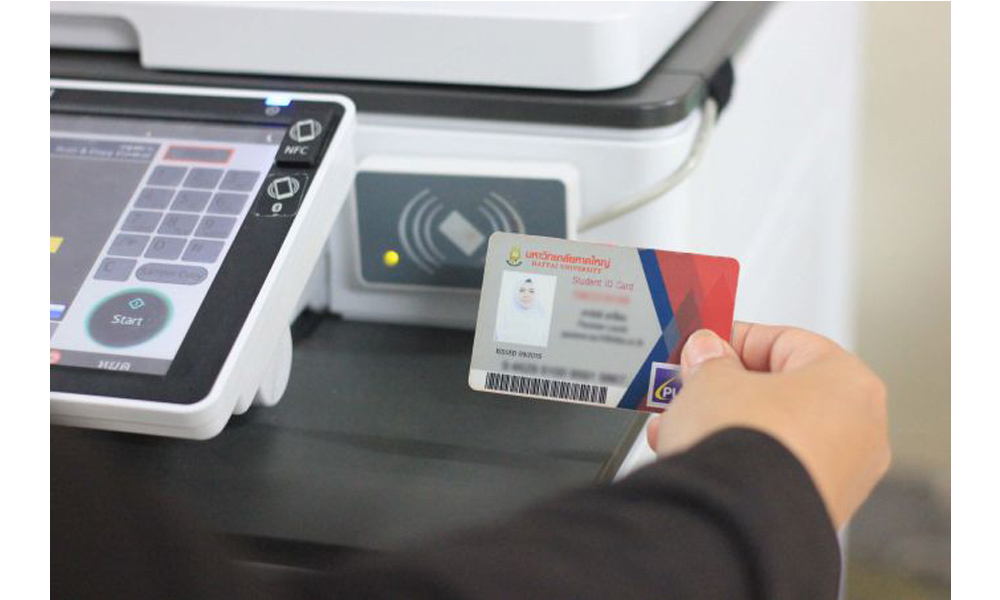 The old printers the university had used were different in size and operation. The university found the problems with efficiency, toners (they ran out quickly as there were a lot of users), and slow services. Therefore, the university decided to replace all multifunction printers with RICOH products. Afterwards, Hatyai University has installed more than 30 units of RICOH multifunction printers to serve Share Print service to students, professors, and personnel at the university.
The Chancellor Director adds that with the confidence in the efficiency of printing solutions and services from RICOH, Hatyai University also uses IT solutions, such as server and storage infrastructure in the data center, which are provided by RICOH.
Good value and ultimate benefits
Since the university has been using RICOH products and services for many years, the outstanding benefits are efficiency and good value derived from RICOH solutions and products, which can respond to the university's demands regarding Share Print service. RICOH endeavored to incorporate Share Print with Smart Purse student cards. Its rental price is satisfactory, and its IT capability perfectly responds to the university. The service teams are fast and understand the operation of the university well.