Le Méridien increases its printing capability with high-quality multifunction printers from RICOH
Le Méridien Phuket Beach Resort is a 5-star hotel well known for both international and domestic travelers. It is located at a private beach in a quiet bay in the southwest of Phuket. There are around 500 guest rooms with various facilities such as swimming pools, golf course, restaurant and bar. The strategic location near shopping centers and entertaining places on Patong beach also draws the attention of travelers who seek a relaxing place.
The work process of the hotel involves documents in different departments such as the front desk, minibar, restaurant and so on. Therefore, document management is very important for the hotel. Mr. Paween Srivirode, IT Director of Le Méridien Phuket Beach Resort, talks about the importance of documents and printing technology at the hotel.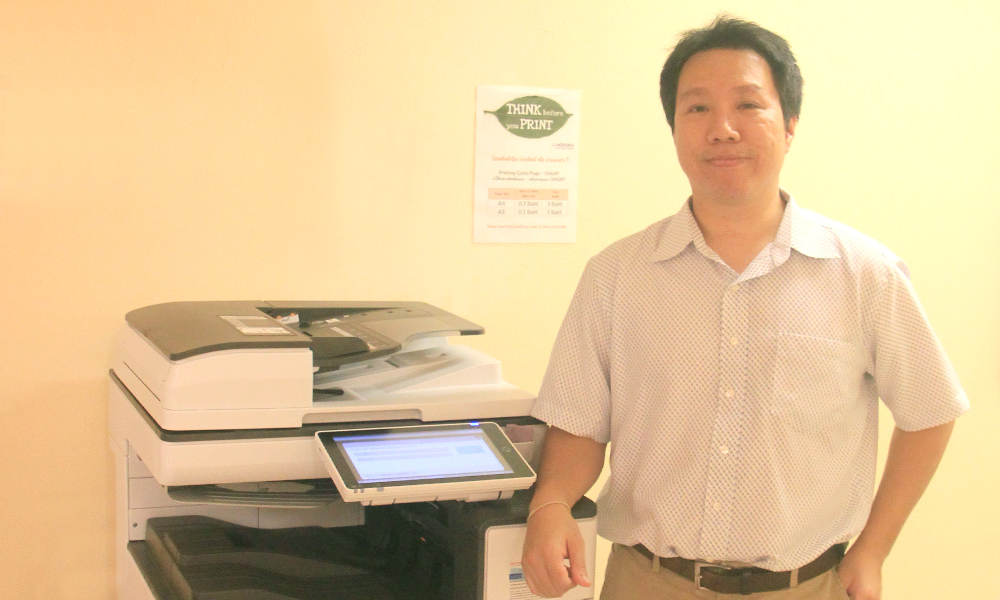 Multiple document management
There are two methods for the document management of Le Méridien Phuket Beach Resort, which include the traditional way of copying and printing, and the other one is the paperless way, such as scanning documents for keeping in the storage or directly scanning to email.
In the past, the problem was there were too many printers and they only worked for some specific purposes. For instance, if the staff wanted to print some documents, they had to use the printer. If they wanted to copy, they had to use the copier. If they wanted to scan, they had to use the scanner. This required a lot of machines in every department and office in which Le Méridien Phuket Beach Resort had many. This led to the substandard quality of the equipment, chaos and bad after-sales services.
RICOH caters to requirements
Mr. Paween mentions about his decision to opt for RICOH products. He takes the problems discovered from the past equipment and RICOH's reputation into account In addition, Mariott has been using RICOH's products all along, which influences Le Méridien Phuket Beach Resort to utilize the products from RICOH as well. Currently, Le Méridien Phuket Beach Resort uses multifunction printers from RICOH to replace the old ones. Almost 10 departments use different models, ranging from small to large, considering from each department and their requirements.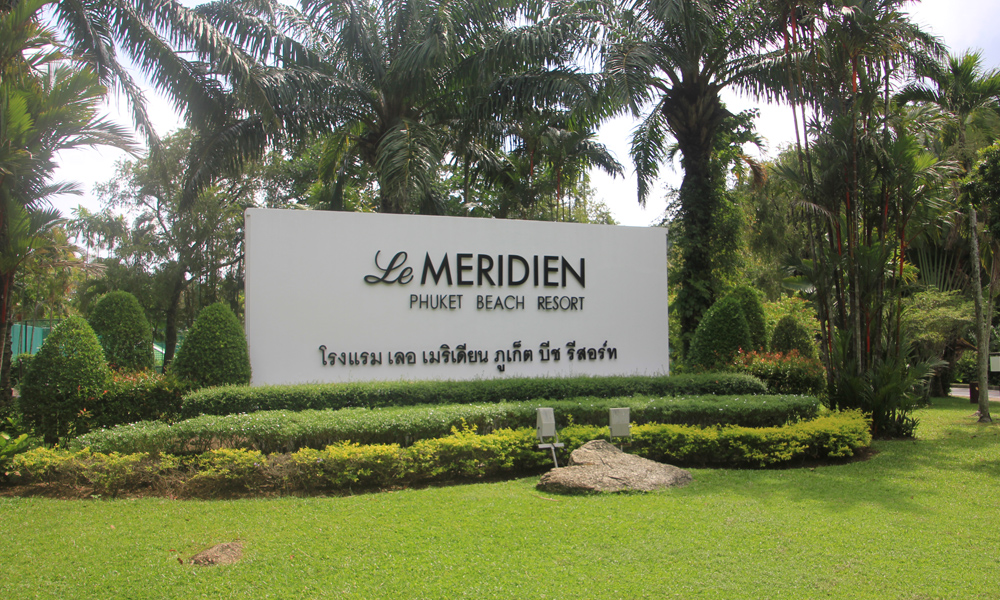 Making the best of benefits and value
The IT director of Le Méridien Phuket Beach Resort keeps explaining that the hotel has made a rental agreement to use RICOH solutions. The advantages of the rental agreement are quality and services. This ensures that the hotel will receive new and good quality products. Moreover, it is easy to decide on the number of printers. With these advantages, the hotel has been using RICOH's products for approximately 5 years, and it tends to install more.
Mr. Paween adds more about the impressive services that RICOH team always takes a good care, and provides great and proactive services consistently. For example, they send over the cartridges in advance for business continuity in case the hotel runs out of ink.
Mr. Paween interestingly concludes that when it comes to value, he considers many factors such as good services and support. All of these factors create good feelings and benefits, which meet the requirements.