Digital Technology, Essence of Business Competition
In the age that everything is driven by digital technology, we do not need to question incorporating technology in organizational development. Ricoh had the opportunity to interview Mr. Arthit Chimpliwat, Associate IT Director of MINOR HOTEL GROUP LIMITED, on the use of technology to drive the business.
Minor International Public Company Limited ("MINT") started the business with a beachfront resort in Pattaya in 1978. Later, the company expanded the business until it currently became the biggest relaxation and recreation business in Asia-Pacific comprising of more than 530 hotels and resorts, 2,300 restaurant branches, as well as 470 product Points of Sale in Thailand and other 63 locations across Asia-Pacific, Middle East, The Indian Ocean, Europe, and America. It was considered as a global company that operated the service business in every region of the world.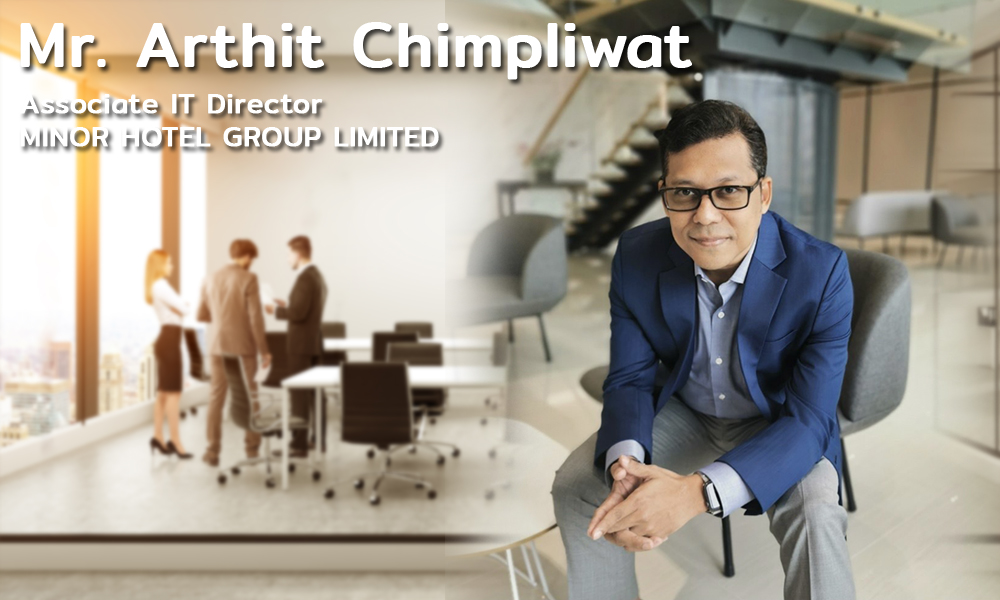 We inquired about the necessity of using an IT system in Minor Group. Mr. Chimpliwat said that it was significantly essential because they were not able to work efficiently without IT. The use of technology became necessary to increase competitiveness, decrease complexity, or develop new products. All of these required help from technology.
What are Ricoh Solutions Currently Used by Minor?
At present, Minor are using Printing Solution, Meeting Room Equipment, Computer Rent such as Laptop, and PC Desktop.
For computers, it was the Minor Group policy of Asset Light as we would not have to worry about asset management and stock management. Thus, we assigned Ricoh to take care of it.
The computers procured by Ricoh met the required price and performance. Accordingly, Minor did not hold this part of assets and could proceed with immediate replacement in case of agreement expiry or device malfunction.
For the Meeting Room solution provided by Ricoh, it helped increase the meeting room flexibility. In general, the meeting room was created with a fixed set of equipment according to each meeting room. As a result, expanding, increasing, or decreasing the meeting room size was difficult. However, Ricoh's solution helped solve these problems very well. They designed and set the objective of each meeting room to support the works that would occur in the future.
What Solutions have been used since COVID-19?
During the COVID-19 pandemic, Minor received Ricoh's support on an expense management system that allowed Minor to have better cash flow. In the future, Minor Group will focus on developing Self Service or Service Portal which will result in the employees more reliant on the automatic system, and be able to solve basic problems on technological use by themselves. We hope that Ricoh will remain our good alliance as always.