Shonan Gosei trusts RICOH in reducing working process and complexity of documents
Shonan Gosei (Thailand) Co., Ltd. is an injection molding business. It molds and injects parts of electronic devices or televisions, copier and printer compounds. It also produces for automotive industry, such as window buttons etc. Ms. Thitinunorn Srisai, Administration and Accounting Manager of Shonan Gosei, shares the company business and the experience in using RICOH products.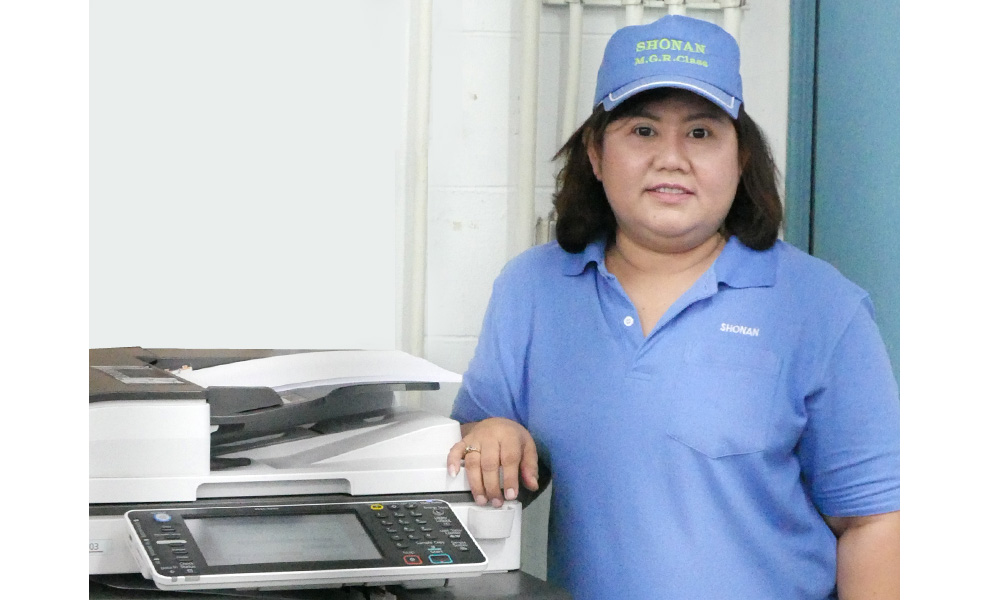 Ms. Thitinunorn says that Shonan Gosei has several sizes of the machines, ranging from small to large. Injecting the plastic material for customers (made to order). The important thing is to maintain the standard and prevent damage. Each year, the company produces million pieces of work based on types and sizes. There are approximately 260 staff which can be divided into two departments, molding and injection departments.
The molding department mostly produces plates for sale. Some customers will inject the items themselves. Others have Shonan Gosei create the mold and inject plastic for them.
Ms. Thitinunorn adds that her role is taking care of the administration of the company, which is separated into 4 parts, accounting, purchasing and BOI, all of which are mostly concerned with documents. This requires a quick and right management together with solutions that can support the operation of the company.
Many problems with the old system
6-7 years ago, the company assigned individual printer to each department, causing problems and burden. In addition, the company purchased printers themselves, and there were no IT staff to support. Therefore, when the printers were broken, the company had to call another technician to fix it, which took almost one day. As more printers were out of order, this led to a higher repair cost and was not worth it, resulting in the disposal of the products.
These were the main reasons that prompted Ms. Thitinunorn to seek new solutions for document management. She found that RICOH could well handle the problems for the company. Switching to RICOH products reduces the maintenance cost as RICOH staff quickly tackle the issues. Moreover, RICOH has an alert notification. For example, when toners almost run out, RICOH staff will be notified and come to support the company. This enables smooth document management.
RICOH multifunction printers regularly utilized by Shonan Gosei are equipped with Smart Operation Panel. They are installed in both office and QC department (Quality Control). This department receives information from other departments and customers. Therefore, there is a lot of scanning. Therefore, it is important that the documents are clear.
Good impression and good value
What makes Shonan Gosei impressed with RICOH is "Service". It is obvious that RICOH multifunction printers possess a lot of capabilities, including fast scanning, duplex copy, etc. When combined with great service, they totally make the company run forward smoothly. In the past, the company had to waste a lot of time fixing the problems, causing business interruption. However, great services from RICOH reduces these problems, and RICOH team keeps updating data for Shonan Gosei.
Nowadays, Shonan Gosei has been using RICOH for 7 years. She obviously sees the reduction of problems and cost, compared with when using the old printers. RICOH can support the company's demands. These are what Shonan Gosei considers the best value.