One-Stop-Service, the beginning of stable printing business
The COVID-19 situation has resulted in several businesses in Thailand working on sudden adjustments. This contributes to the expansion of digital packaging and product promotion that significantly support the growth of the printing industry. Nevertheless, printing entrepreneurs also need to build their strengths to compete with a greater number of competitors.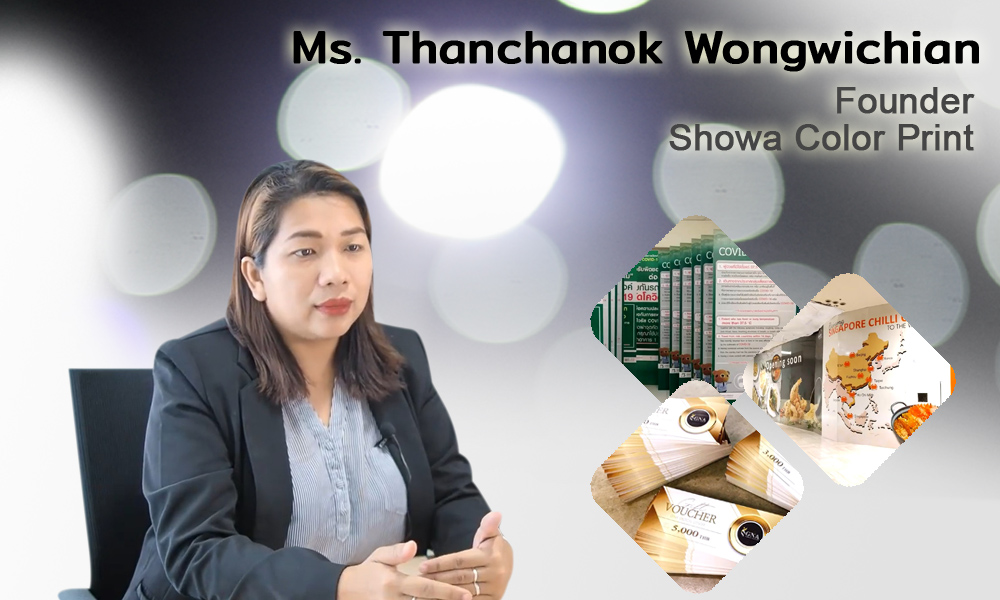 We have talked to Ms. Thanchanok Wongwichian, Founder of Showa Color Print which is one of the companies that chooses Ricoh printers. Ms. Wongwichian said that there were only inkjet printers in the early stage of the business, and it posed some limitations to Showa Color Print customers.
However, COVID-19 was the great turning point that made Showa Color Print decided to invest in digital printers to support the customer demand with One-Stop-Service. Consequently, the store was able to accept more varieties of work and offer innovative work to the customers.
Some of Showa Color Print customers operated restaurant business. When the pandemic occurred, restaurants must change their marketing strategies. They had to proceed with communication in every form including leaflets, posters, food box stickers, vinyl images, and other advertisement media. If the company could not meet all the customer requirements, the customers would have to go to other stores, and they might never come back to us. This was the key reason why Ms. Wongwichian quickly decided to invest in digital printers.
Miss Wongwichian chose a Pro C5200S printer that met the demands in terms of color quality, service quality, easy-to-use functions, uncomplicated maintenance, and Ricoh aftersales service that took care of the customer as a friend. Accordingly, there were no concerns when the devices did not work properly.
Showa Color Print has operated the business for more than 5 years and went through the problems until the company became successful. Miss Wongwichian gave a piece of advice to new entrepreneurs that being persistent, patient, determined, steady, and loyal to what you do would lead you to success one day.