The Gig Hotel increases performance by choosing RICOH multifunction printers
The Gig Hotel is located at the heart of Patong, which is full of color and bustle of Phuket. Providing clean and safe rooms equipped with facilities at a comfortable location, The Gig Hotel is suitable for travelers who plan to travel to Phuket both for holidays and business.
What makes travelers trust in The Gig Hotel is the 125 guest rooms which are meticulously designed in a modern style and equipped with facilities. Moreover, the hotel has various services to offer to customers, such as the restaurant which serves local and international food, as well as swimming pool which is the hotel's signature located at the rooftop facing stunning scenery of Phuket.

Ms. Naruemon Tantasawat, Resident Manager of The Gig Hotel, shares about the hotel's document system, stating that the hotel highlights the importance of documents as there is a lot of paper consumption in terms of customer's documents and public relation materials.

At the front counter and cashier, the hotel has to copy customer's passport and booking documents. For accounting, document is the key because it is necessary to do the financial close period daily, monthly, and yearly. Besides, printed documents are used in F&B, HR, IT and Sales departments.

The hotel has found that there are a lot of documents printed at the hotel. Other brand's services were used before. However, it did not serve the hotel's purposes, resulting in low-quality printing, frequent problems, and bad after-sales services which led to the hotel's loss of business opportunities.
RICOH helps to fix document problems
After considering all the problems, The Gig Hotel has to change all their printers, multifunction printers and services to RICOH. Aside from The Gig Hotel, RICOH products are also used in the other 2 hotels of the same chain to replace the old products.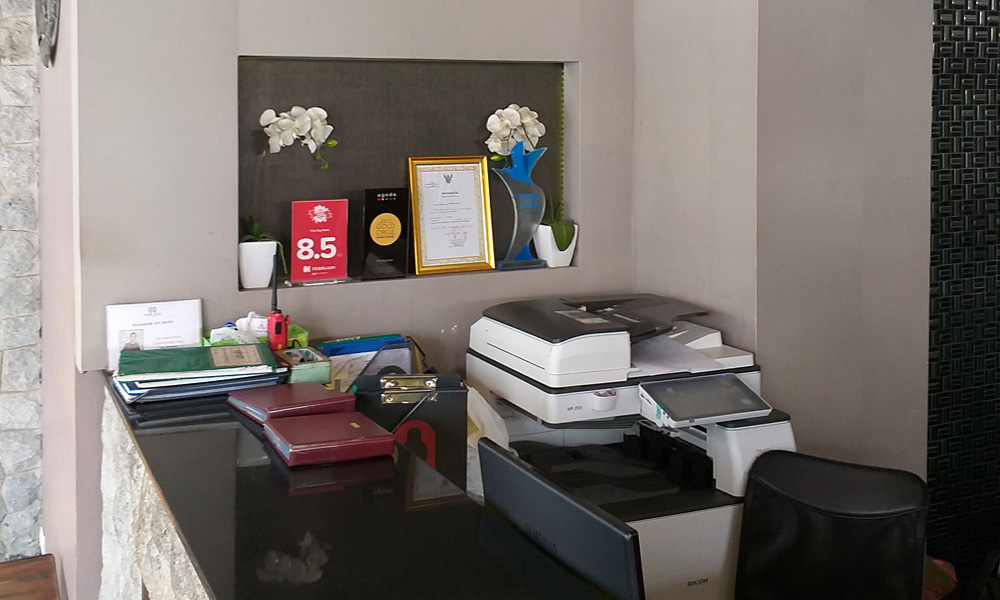 Worth the investment and serving the use
After using RICOH products and services, the hotel has seen the evident differences in terms of better printing quality, higher speed, time saving, faster services, and meeting the hotel's demands.
Nowadays, The Gig Hotel has been using RICOH for 4 years. Considering whether RICOH is worth the investment, it is obvious that it does and also impresses the staff well.