Backup System, the Essence that Organization should not Overlook
The purpose of data backup is to create a copy of the recoverable data in case of failed or stolen main data. Main data failure may be caused by hardware or software errors or human actions such as cyberattack (virus or malware) or unintentional deletion of information. Data backup will allow data recovery from the previous period to help the business recover from unexpected situations and reduce the potential risks.
Veeam, one of Ricoh's partners who provides Backup and Data Management Platform services, revealed that, at present, if the organization wishes to use the Backup system, they would consider ease of use, ease of maintenance, their requirements, and Backup & Restore speed. Most importantly, there must be the system that inspected whether the backup data was complete, could be restored, and could really be used. This was because many organizations previously experienced problems of being able to proceed the Backup but not being able to restore 100% of the data for use or taking too long to be able to use the data at full capacity.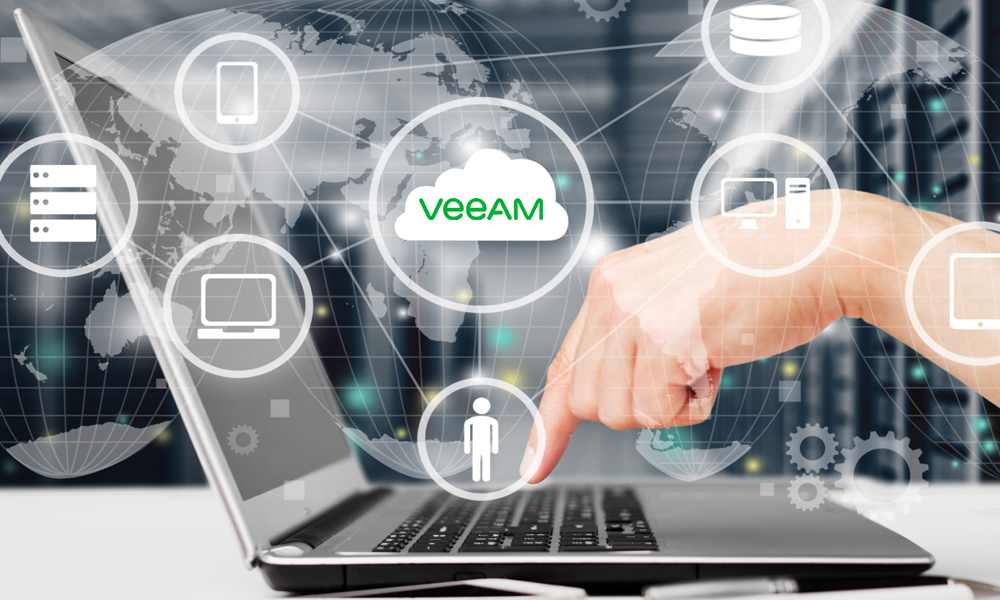 Furthermore, there were additional options to support the Backup of both the On-Premise system (traditional server system), On-Cloud, and Replication (One more copy of the whole VM). For DR or Disaster Recovery Site, Veeam had the solutions to support all tasks mentioned above.
Veeam Backup system was suitable for large organizations covering SMB or any organizations who wish to have data maintenance and management efficiency. Veeam was able to support Backup in various aspects such as Virtualization, Physical, AIX, Solaris, and Cloud. It came with an architecture that could flexibly extend the scale with original performance.
From all of these, it could be seen that Veeam was a Backup program that did not only have the ability for backup but also VM device protection to make them always ready for use whether it was Migration, Replication or Offsite Backup, etc.
In addition, Veeam had sub-versions suitable for Backup of other systems such as Veeam Agent for IBM and Oracle Solaris, support for Backup of Microsoft Office 365, SharePoint Online, OneDrive, Backup on Amazon AWS Cloud, or Nutanix in Hyper-Converged system.
Hence, having considered Veeam capabilities, it could be seen that it had the availability in almost all aspects while the Backup could be used with a great number of systems.
Backup for Each Type of Organization
Large organizations required the highest performance, ease of use, and coverage for several platforms including Cloud which might refer to 3 2 1 rule: 3 was copy of 3 files, 2 was different formats such as hard disk and tape, and 1 was 1 unidentical file storage location which could be Cloud or Backup system in another office.
While SME or SMB demanded ease of use, ease of maintenance, simplicity, not too high investment or maintenance cost, they could completely use basic Backup functions.
The government agencies had less demand of Backup than the private sector. They only needed secure data storage but required more aspects of use. Each organization had different requirements due to their budget and use format.