Beaconhouse Yamsaard School has confidence in RICOH for 30 years.
With the full determination in education, the most important part that always makes Beaconhouse Yamsaard School develop its educational plan is that every student should learn how to plan, comment and apply, which is in accordance with the vision of the school that focuses on making good citizens, well-being, development, positive discipline, 21st century learning skills, pride in being Thai, and living based on a sufficiency economy.

Nowadays, Beaconhouse Yamsaard School has 4 branches which are Rangsit, Ladprao, Hua Hin (English program), and Pattanakarn (called Beaconhouse Yamsaard International School). Grade levels are offered from kindergarten to 12th grade, accounting for approximately 3,000 students in total.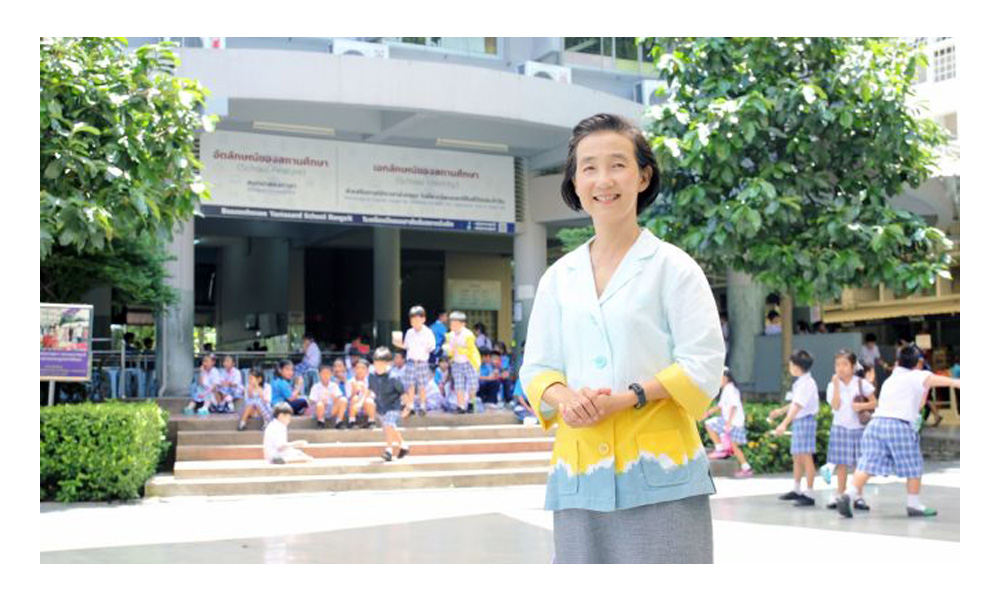 Ms. Duangchai Trakulchang, Chairperson of Beaconhouse Yamsaard School, talks about the operation of the school which is run by good ethics and vision, and that leads to revenue and success.
How RICOH document and image solutions can support the process
Operating for a long time, Beaconhouse Yamsaard School finds that technology is an important part in every context, especially situations where paper and documents are involved. What students and teachers are engaged in are mostly exams and letters which consume a lot of paper.
Ms. Duangchai states that 30 years ago, in printing exams and letters, the school had to utilize RICOH digital duplicators, and subsequently came across RICOH multifunction printers, which impressed the school with efficiency as well as great after-sales services from RICOH professional team. These are the reasons the school has been choosing RICOH until now.

Beaconhouse Yamsaard School is determined to have efficient education by adding new technologies such as computers, laptops, and iPads together with document and image equipment. The school also has confidence with RICOH color multifunction printers.

In addition, Beaconhouse Yamsaard School has been using RICOH projectors in every room in all 4 branches. Ms. Duangchai also says that that the school has to add more projectors for visual communication. The school used different brands before choosing RICOH, but is ensured that RICOH is the best in terms of after-sales services and a good value to invest.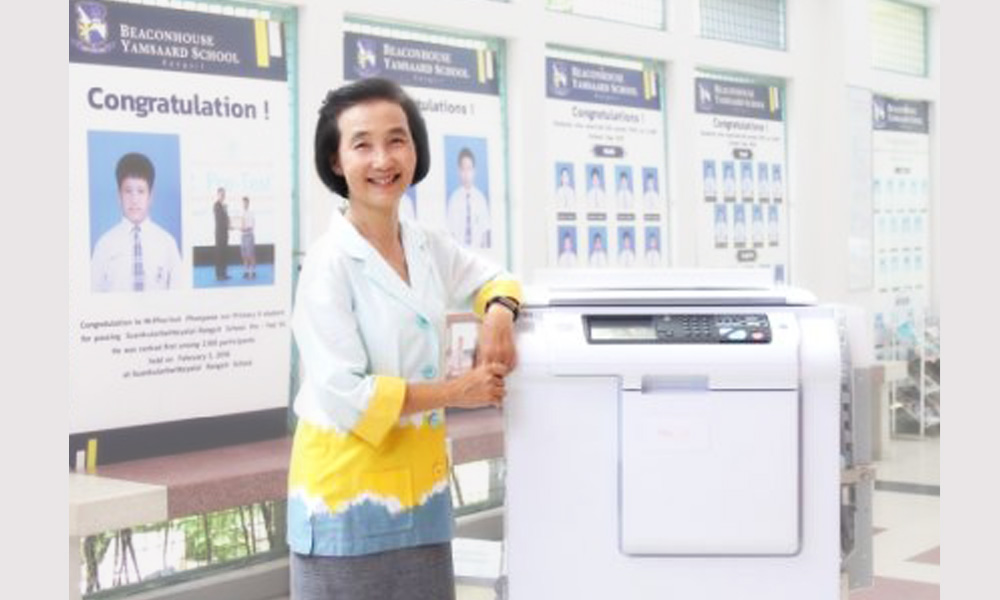 Previously, the school used RICOH products on a rental agreement. However, after the school utilized RICOH products for some period of time, it grew confidence in RICOH services and turned the rental agreement into direct purchase. The school still received great care, leading to the decision to employ RICOH products in every branch, which makes the total number of more than 100 units in use.
Maximum utility
Beaconhouse Yamsaard School has an enduring trust for RICOH products for 30 years. The school uses multifunction printers, color printers and projectors, especially digital duplicators which have been used for 3 decades.
It is obvious that RICOH is worth the investment through the board of directors who monitor the finance. Plus, RICOH's quality products are impressive. These are why Beaconhouse Yammsaard School has constantly been using RICOH.