To choose a printer is to choose a friend who listens, acknowledges, and helps
Today's global economy is constantly changing and becoming more and more competitive while the customer's demand is increasing. One of the businesses that begin to have intense competition is the print media business. The business must find its strong points or capabilities that meet the customer needs.

Ms. Chanitsara Chokmisuk or Khun Dear, Founder of Chokeanan Technology Company Limited, has operated print media business for more than 5 years. The main business is integrated print media Original Equipment Manufacturer and distributor of which most customers are packaging boxes and product labels that require premium quality and high resolution.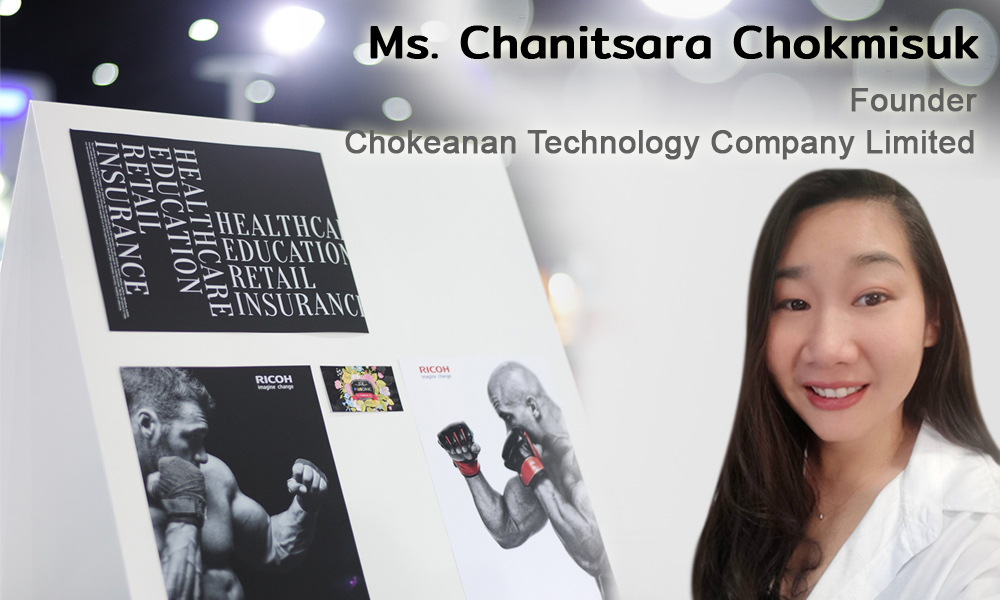 The strength is that the store has a one-stop-service which can meet the customer requirements of any forms, offers a variety of materials for the customers to choose from with both white and neon ink which is special ink, and responds to the current eco-friendly trend.
For the printing business, printer is the most important part. Khun Dear's decision to choose RICOH is based on several factors. However, most importantly, choosing printer for industrial purposes is not different from choosing a good friend who listens, acknowledges the issues, and helps us solve the problems quickly. RICOH usually listens and smoothly solves the problems.
Khun Dear chooses
RICOH Pro C7200X
printer because it has fulfilling features such as feeding options for various paper size and thickness, as well as white and neon ink that provide alternatives for the customers since future print media will focus on clean or premium design that primarily needs white and neon ink for work creation.
Chokeanan Technology is a company that operates the business and distributes print media with the goal of providing high-quality work, affordable price, and on-time delivery. RICOH can fulfill the aforementioned vision very well.