Ricoh IT Solutions help increase agility and reduce operational burdens
Mr. Kitti Meksuwandamrong, MIS Manager of Power Solution Technologies Public Company Limited or PSTC said that Power Solution Technologies Company was founded on 25 June 2001, beginning to operate the business on energy and focusing on growth in organization customer group. At present, there are operations on integrated energy business such as power backup business, power plant business, LPG and LNG distribution business, and to-be-commence oil pipeline business, etc.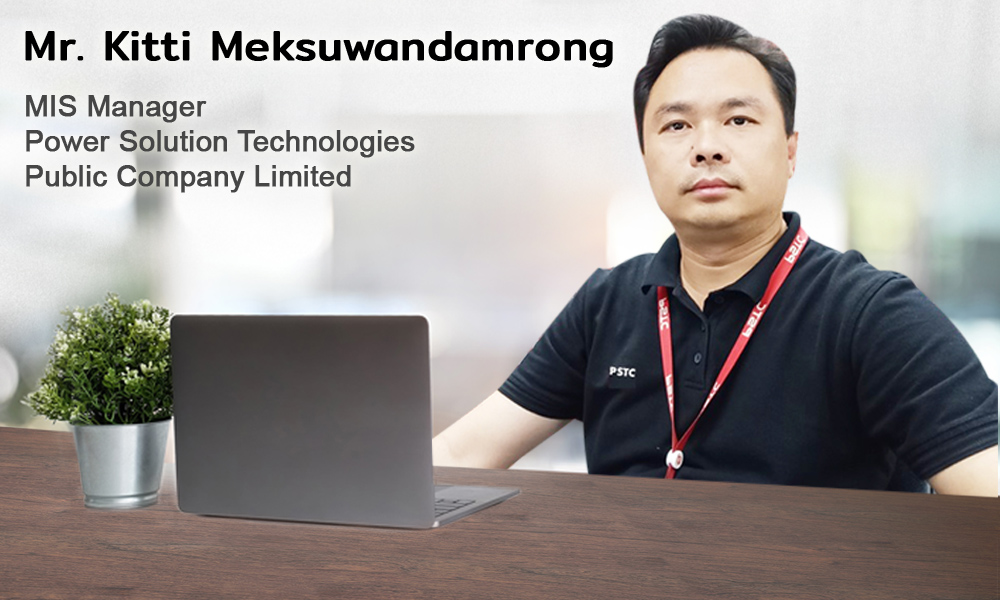 Mr. Kitti Meksuwandamrong said that the IT system was rather necessary for the organization. PSTC used technology for the operations in the entire organization ranging from a data analysis system, email system, business development planning system, and others.
As such, the result was that the IT Department had to bear heavy burdens to smoothly monitor the systems as well as support the users regarding computer usage problems of errors or delays. The problems found from computer purchase as the company property was the storage process which required control property registration, procurement and supply of spare parts, self-problem solving and self-parts replacement. For instance, if the hard disk was malfunctioned, it took the minimum of 1 month for parts replacement procedures because all of these had multi-step processes covering damage verification, data recovery, bidding, purchase approval signature, and waiting for parts delivery. It resulted in the users are unable to work continually which affected the overall organization operation. Therefore, the organization needed to look for solutions to solve the foregoing problems.
Mr. Kitti Meksuwandamrong added that PSTC currently rents Ricoh's PC and Notebook instead of the company's purchase and management. When the devices did not work properly, it took little time for PSTC to call and inform the problems to Ricoh Service Department. On the following day, the staffs would come to solve the problem in no time. It resulted in agility where the employees were able to work continuously and overall user satisfaction. This helped increase the IT Department's performance, eliminate their unnecessary burdens, reduce concerns on spare parts supply, or outdated spare parts or lost properties. Also, the procurement process was easy because it was completed in a yearly agreement. Once the guarantee expired, new devices could be replaced at any time by informing the intention to Ricoh.
On top of that, Ricoh had good recommendations on services for any inquiries on usage. For example, in case of specific usage, Ricoh would recommend in what manner the organization should use the computer to meet the company's demands.
In the future, PSTC will work on a plan regarding PDPA or Personal Data Protection Act which will be enforced in May 2021 by the government. Every organization should place importance on this matter as there will be both civil and criminal penalties. We believed that Ricoh will be able to help suggest suitable solutions or systems to formulate processes related to this PDPA legislation.