RICOH Shows the Advancement of Innovative Technology in April Series 2019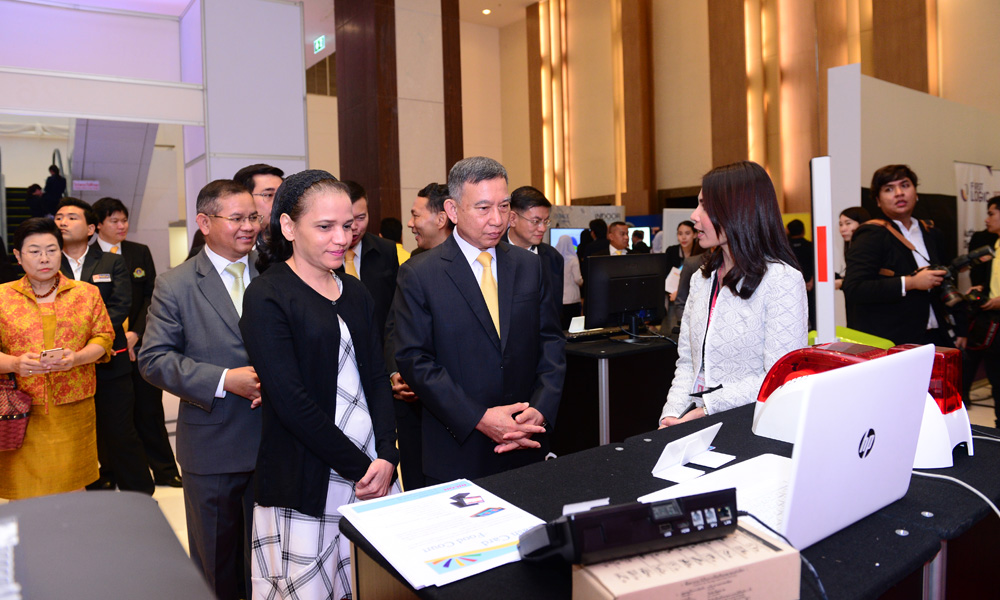 Ricoh (Thailand) Limited was honored to take part in April Series from 25-26 April 2019 at Vayupak Hall, Centara Government Complex Hotel & Convention Centre Chaeng Watthana, Bangkok. This event was held by Ministry of Digital Economy and Society (MDE) and The Association of Thai ICT Industry (ATCI) to drive the utilization of information technology in the nation and improve the capability of healthcare sector as well as AI and IoT which will transform the investment in every business. This event included 3 targets as follows:
Education ICT Forum 2019 under the theme "Redesign Education System in a Disruptive World" was attended by around 300 public and private schools and universities across the country. This topic highlights the adoption of technology to reinforce the organization.
Healthcare Technology Summit 2019 under the theme "Healthcare Anytime, Anywhere" was attended by around 300 public and private hospitals. This topic talks about the strategy plan of the organization to drive the adoption of technology.
AI & IoT Summit 2019 under the theme "Embracing AI IoTs for A Smarter Future" was attended by around 200 public and private sectors across the country. This topic stresses the utilization of AI and IoT to enhance work efficiency to be prepared for the future of technology world.
Air Chief Marshal Prajin Juntong, Deputy Prime Minister of Thailand delivered the opening speech at the event, echoing the preparation for embracing changes in technology world. The important thing is to build the attitude of employees to adopt new technologies. In addition, individuals must join in moving forward to Thailand 4.0 with honesty, good planning, good calculation and good strategy. The derived data can be used for improving work efficiency.
RICOH displayed Robotic Process Automation (RPA) or IT robots for offices which encompass technology integration to drive office automation and increase efficiency, One Card Solutions for Education, the solution that enables school services to be accessed with one card. It can work along with other systems within the school which are convenience store. Canteen, printing system, library, student drop-off and pick-up or even energy conservation within the school.

RICOH hopes that this event stimulates the power of technology in order to prepare everyone for digital era which will influence our personal and professional lives by bringing knowledge regarding innovation to optimize efficiency.