RICOH Reinforces a Leadership in Production Printing Innovations at PrintTech & Signage 2020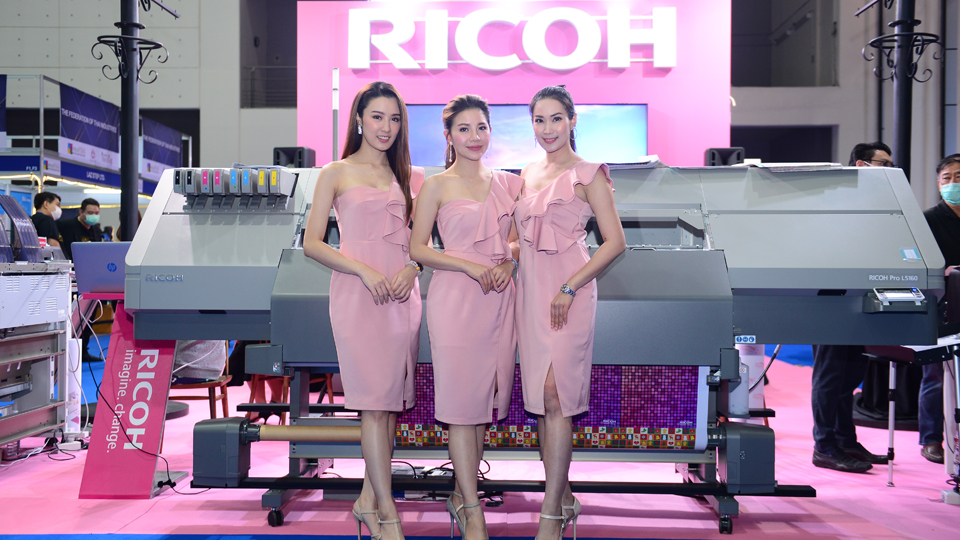 Ricoh (Thailand) Limited participated in PrintTech & Signage 2020 from 27 February – 1 March 2020 at Impact Muang Thong Thani. At the event, participants were able to witness products and services such as inkjet, digital, packaging, direct-to-garment and other printing services, from printing service providers.
The objective of this event was to increase business opportunities, and reach targeted customers. The theme "Technology for Better" assisted in promoting the products in order to increase brand awareness. The highlight of RICOH's printing innovations which were displayed at the exhibition were as follows:
RICOH Pro C7200X: It is the production printer that is widely mentioned, and surely a hot item in both Europe and America. Apart from the CMYK, the fifth colors which include white, clear, neon pink, neon yellow and invisible red, are also available, enabling the business to enhance its uniqueness and value for their work.
RICOH Pro L5160: It is the inkjet printer that utilizes latex ink with no odor, and is user-friendly, and environmentally friendly. The printer is suitable for printing large-scale images for both indoors and outdoors.
GCC RX II: The top-notch cutting plotter comes at affordable price. It can support paper size ranging from A4 to B2. Importantly, Auto Feed feature is also available for easy use.
RICOH is committed to bringing new innovations to meet customer demands to ensure them with the best offerings from RICOH.