Ricoh Thailand Rally 2020
RICOH Explores Hua Hin for its Rally "Shine Bright like a Gold"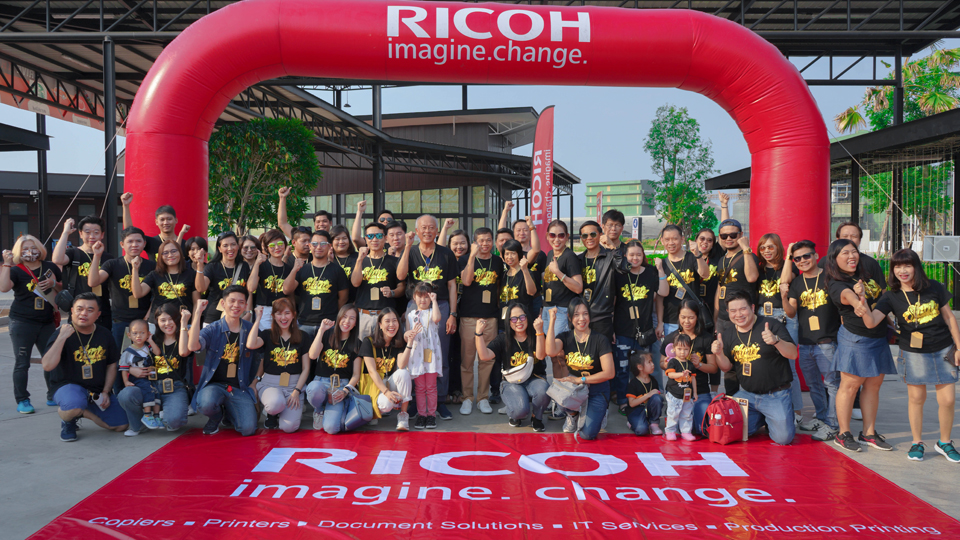 Ricoh (Thailand) Ltd. held an annual rally under the title "Shine Bright like a Gold" (Porto Go Tha Chin – V Villas Hua Hin route) from 29 February – 1 March with an objective to show its appreciation to its customers for supporting RICOH all along and strengthening its customer relationship.
This activity kicked off from Porto Go Tha Chin, and then to 1000Sook Farm. Then, the group headed for V Villas Hua Hin, where the participants could enjoy themselves with activities, such as batik painting that allowed their artistic creativity to materialize, picture frame decoration that required decorating the letters to make up RICOH. There were also other activities like playing volleyball, playing dominoes, throwing ball in the pool, and treasure hunting.
The moment all had been waiting for finally arrived when it came to dinner by the beach at night. The participants were dressed up in gold to match with the concept "Shine Bright like a Gold", enjoying the fire show and concert from Petite Yada and Atom Chanakan, who filled the night with such a cool music. The night ended with smiley faces all around.