Microsoft Suggests Organizations must Build Business "Resiliency" with Technology
The COVID-19 pandemic is having far-reaching impacts on nationwide businesses. The new wave particularly causes a severe blow to the economy after the positive trend.
What keeps the business going is the Business Continuity Plan to deal with the arisen situations. The important thing is to enable the employees to work from anywhere and feel no different from working at the office.
At present, Ricoh partners with Microsoft to develop and provide solutions to organizations, as well as offer Microsoft-service-inclusive solutions such as Microsoft 365, Microsoft Teams, Microsoft Azure, and others including Ricoh assistance programs which will support adjustment in various aspects. This is to allow the businesses to create a successful Business Continuity Plan or reorganize the structure for digital transformation.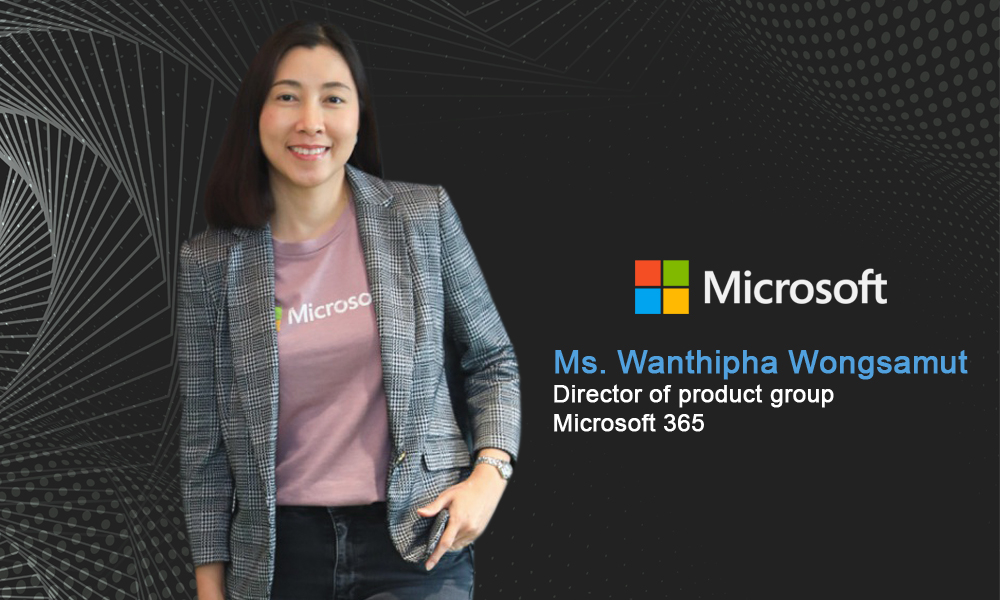 We spoke to Mr. Wasuphon Tharakakan, Director of Microsoft Azure of Clouds Product Group, and Ms. Wanthipha Wongsamut, Director of Microsoft 365 product group. They shared interesting views on building business continuity by using Microsoft solutions including Microsoft Teams, Azure, and Office 365.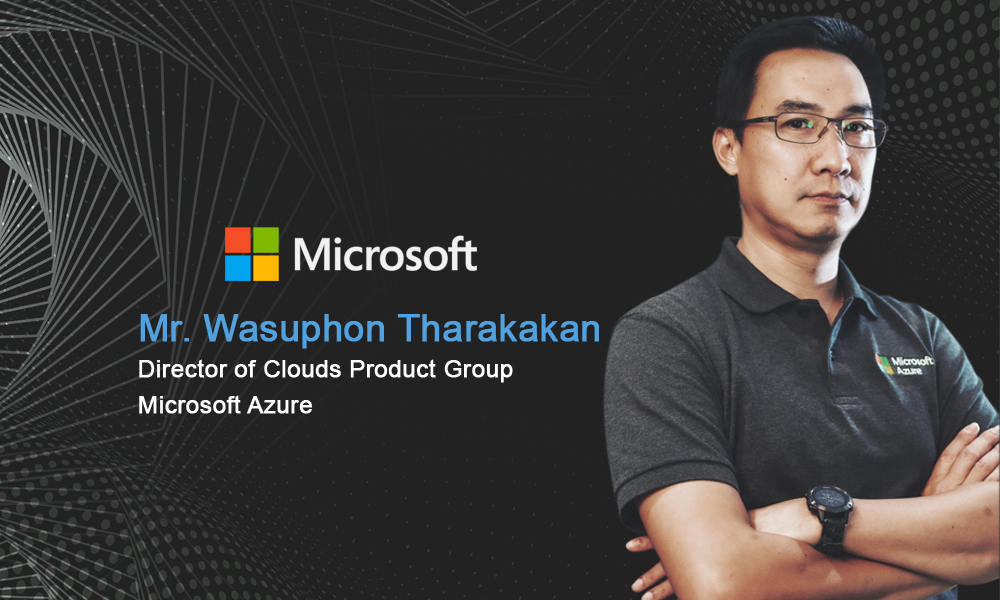 Ms. Wanthipha said that the Work From Home period did not only include meetings but also work saving, file sharing, chatting, or important document approving with data security. These works would be efficient under a one-stop-service solution like Microsoft Teams.
In Microsoft Teams, we were able to get the most out of everything whether it was file sharing with Sharepoint, work saving on Cloud with OneDrive, features for instant slide editing while using MI to allow brainstorming, or signing the important document with Adobe Sign that would create e-Signature for the important documents via Teams in no time.
In addition, Teams had AI features to create meeting vibes such as Together Mode that adjusted everybody's background as if they were in the same meeting room and helped the meeting participants to feel more relaxed. All of these came from the idea of well-being that allowed the employees who worked remotely to have the office feelings. It was 1 in 10 of the most favorite Teams features among Thai people in the past year.
For Microsoft Azure, Mr. Tharakakan gave additional information that Microsoft came up with 3 concepts for a smooth work from home: 1) Enable the employees to successfully proceed with documentation, coordination, and collaboration as if they are all at the office, 2) Help solve the employee's problems in the back office which allows them to work from home securely and access the organization's essential system. For example, the Accounting Department can use Windows Virtual Desktop to link their screen from home with the one at the office as if they are at the office. Accordingly, they will have no concerns about information leakage, and 3) Take care of security with Secure Remote Work Solution which is Cloud Security to allow the organization to monitor identity verification for the employees who log into the system. It also comes with features that detect the security level of the connected devices namely the Phishing Testing System. All of these concepts would help the organization to continuously operate the business in the right direction.
The highlight of Microsoft Cloud was Trusted Cloud that covered Microsoft 365 or Microsoft Azure. It began with the agreement that clearly stated that the customer's information shall not be taken on for other business operations, and no Train AI data would be taken without consent. This was to support the new era of working in accordance with PDPA or the Personal Data Protection Act which would be implemented in June. Also, Microsoft was a tech company that placed importance on cybersecurity with a large department that helped the customers taking care of cybersecurity in a complete and comprehensive manner.
In terms of the technological performance of Microsoft Azure, it was a reliable Cloud assured by global standards with 93 certifications in every data center category.
Microsoft Solution Service Fees
Microsoft 365 is Software As A Service which is a service mainly used with Endpoint. If the customers wish to work from home, they can use Cloud instantly. The service includes an email system namely Outlook, collaboration tools namely Microsoft Teams, 1 TB of Cloud storage, organizational storage namely SharePoint, and other tools that enable the business to achieve digital transformation to promptly respond to the needs in the modern world.
Microsoft Azure is Pay Per Use Service based on actual use. The customers can choose the package ranging from the highest, medium, or affordable price according to the organizational suitability or usage demand. The scale can be increased or decreased as required. The same applies to water and electricity bills.
Success Story of Microsoft Solutions
Some stores need to open a temporary Point of Sale to adjust themselves to survive the COVID-19 crisis. Virtual Desktop can be used as POS or Point of Sale in various situations.
Alternatively, Business Continuity Plan (BCP) can be easily created with the starting price of 60 baht per device depending on the spec. The scale can also be increased or decreased. It is an applying method to meet the demand, and help the organization survive when excessively high work flexibility is required. Besides increasing comparative advantage, it also builds business infrastructure for sustainable growth in the future.