RICOH Attends August Series to Drive the Use of Information Technology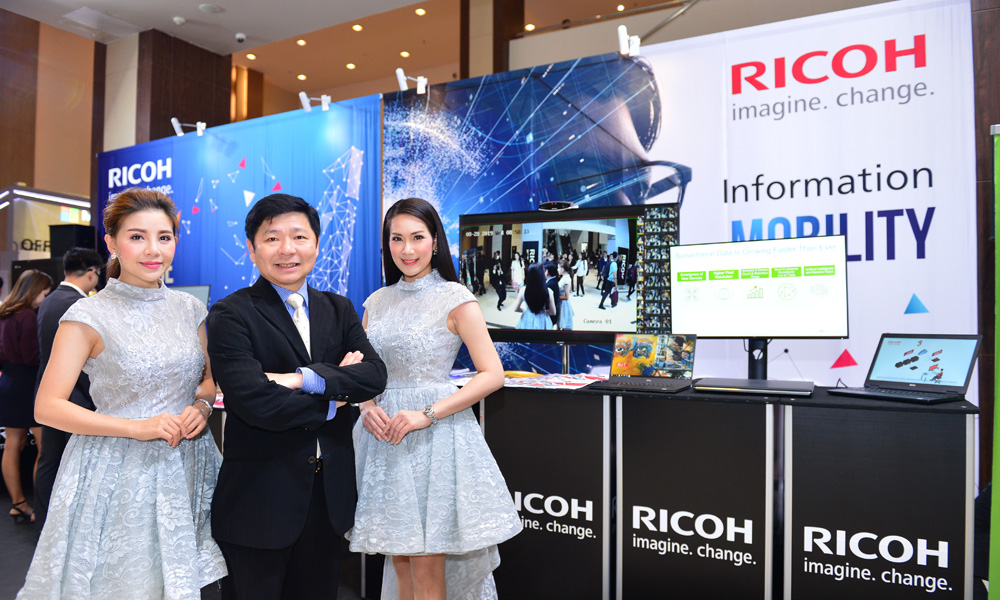 Ricoh (Thailand) Limited participated in August Series 2019 from 28-29 August 2019 at Vayuphak Room, Centra by Centara Government Complex Hotel & Convention Centre Chaeng Watthana, Bangkok. This event was held by Ministry of Digital Economy and Society (MDE) and The Association of Thai ICT Industry (ATCI) to enable the prevalent utilization of information technology to adapt to the changing technological world.
The opening ceremony of this event was greeted by Ms. Methinee Thepmane, the Secretary of Office of the Civil Service Commission. The seminars included:
eGovernment under the theme of Accelerating Innovation in Public Service was attended by senior executives from governments and state enterprises. The topic emphasizes that the government needs to be dependable and credible. The digital process will help to create innovations and values delivered to the people.
Big Data & Cloud Computing under the theme of The Power of Data in Digital Transformation was attended by the management from private companies. The topic accentuates the importance of the transition to digital era in a full mode. This is critical in terms of strategy in many countries. The information will affect 3 aspects which include military, information and economy.
Digital HR Forum under the theme of Developing a Digital Workforce was attended by HR senior executives from private sectors. The topic highlights the development of human resources for an organization. If people are developed, they will consequently develop other areas. They are the keys to different businesses in the world.
At this event, RICOH displayed numerous solutions which were
Smart Flow For eGovernment which helps to transform the new future of the organization.
Visitor Management System which helps to manage visitors who come to the organization, both in and out for security.
Video Surveillance-as-a-Service (VSaaS) which observes the scenes on the storage of the organization or cloud storage. The data can be analyzed for the further development of the organization.
RICOH believes that in the fast-changing world, consistently keeping up with changes creates a good opportunity for business growth because survivors in the competitive market must continue to improve their capabilities to respond to customer demands.