The KEE Resort & Spa
The KEE Resort & Spa uses RICOH to tackle every document management problem.
The KEE Resort & Spa is a hotel that is very popular among guests and tourists. It is located in Phuket's downtown near important places, tourist attractions, and convenient transportation. Plus, It comes at reasonable price for all travelers, all of these factors are literally the highlights of the hotel. Currently, the hotel has around 255 rooms and a variety of services such as bar, swimming pool, spa, kid's club and other facilities, including a shopping center called The Kee Plaza, that supports customers very well.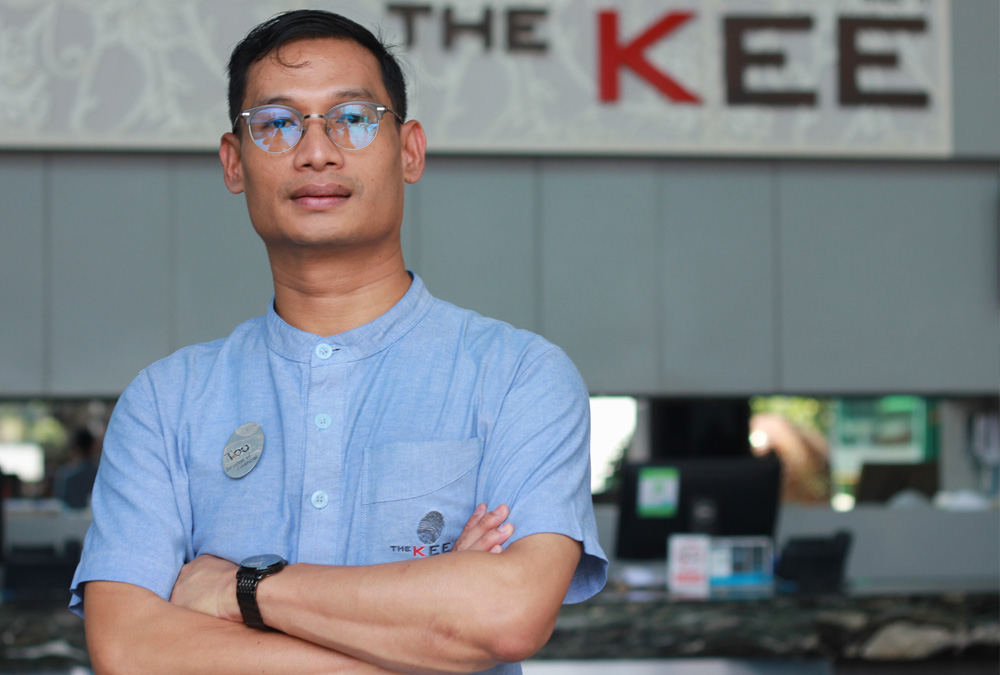 Mr. Rittikorn Thonghui, Director of Financial of The KEE Resort & Spa, shares his document and printing experiences, describing that in the past, the hotel needed a lot of printers to manage its printing system. In other words, if staff wanted to print certain documents, they would have to use the printer. If they wanted to copy some documents, they would have to use the copier, and if they wanted to scan the documents, they would have to use the scanner. That means more than one machine per department is used to cover all the document management. This did not even count other types of printers used for payment, payroll, and cheques.
The use of office equipment caused many issues. The most obvious one was the cost of purchasing equipment. One department might take up to three machines. If other departments had similar work, that meant more number of machines, which led to high expenditure. This didn't even include the shared supply such as ink or drum.
Moreover, the hotel had to keep an eye on checking the printers too because if the problem arose, the hotel also wasted its time fixing it, which was a disruption to the hotel as well.
Reducing the problems with RICOH solutions
After evaluating and monitoring the higher cost of printers and ink, Mr. Rittikorn decided to find the solutions to deal with these problems. He switched to use RICOH products, such as multifunction printers that include printer, scanner and copier in one machine, on rental agreement.
Since RICOH products can be centralized, enabling all departments to share the multifunction printers without having a separate unit. RICOH multifunction printers are used in the back office, front desk, spa and so on. Staff can print documents and scan to email via this multifunction printer instantly.
Usefulness and value
Mr. Rittikorn shares important benefits after having used RICOH products. The hotel can reduce its monthly cost with no need to buy new printers at expensive price because the agreement is on rental service with an installment option. Moreover, it reduces paper consumption in terms of scanning the documents to e-mail instantly.
Besides, the services from RICOH team are great. The staff can solve problems well, and are very attentive, which contributes to the great after-sales services perfectly.
Apart from RICOH solutions used by The KEE Resort & Spa, Mr.Rittikorn also adds that the Luxury Resort KEEMALA, which is in the same chain, also uses multifunction printers from RICOH. This helps to guarantee the quality of RICOH products and services.